Volvo Car USA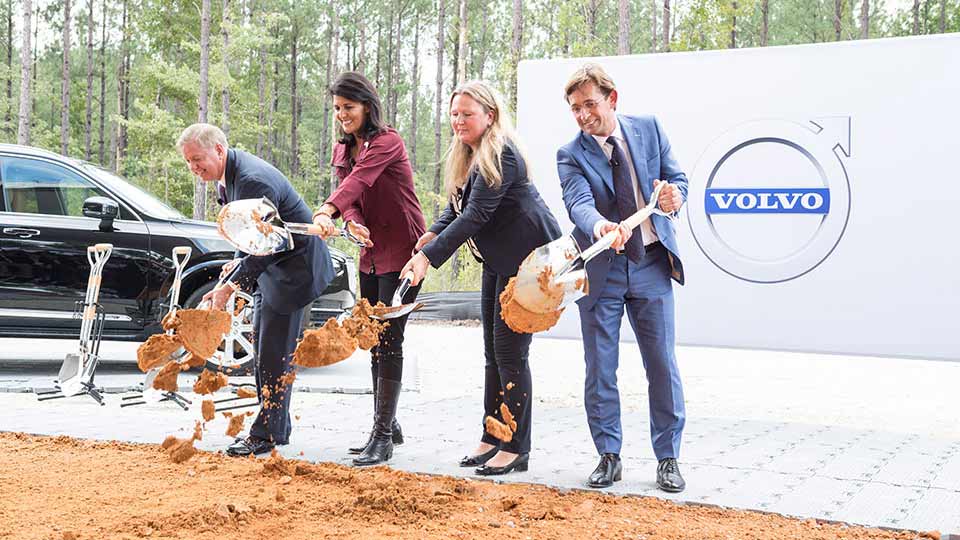 When South Carolina needed a plant site to try and lure Volvo's first U.S. automobile manufacturing plant, Santee Cooper stepped up.
Working with the Department of Commerce, Berkeley County, and Edisto and Berkeley electric cooperatives among others, Santee Cooper purchased a nearly 7,000-acre tract of land, helped facilitate a successful wetlands mitigation plan in collaboration with the state's environmental groups, and offered a number of economic development incentives including grants and loans that helped seal the deal.
In May 2015, Volvo Car USA announced that it would build that first automobile plant in Berkeley County at Camp Hall with an initial production of 60,000 cars (the S60 sedan) a year. Two years later, Volvo announced an expansion that would double the jobs to nearly 4,000, add a second vehicle to production (the popular XC90 SUV), and add a training center. Santee Cooper also helped incentivize that expansion.
Santee Cooper's low-cost, reliable electricity helped bring Volvo to South Carolina. Santee Cooper is also delivering clean, safe water to the site from our Lake Moultrie water treatment plant, and our Lake Marion water treatment plant is currently expanding to serve the site.
In announcing the 2017 plant expansion, Lex Kerssemakers, president and CEO of Volvo's North American operations, said the entrepreneurship and attitude of South Carolina's leadership led Volvo to choose the state, and "we have never regretted it one second."