William D. "Bill" McCall
Program Coordinator/Project Manager, Economic Development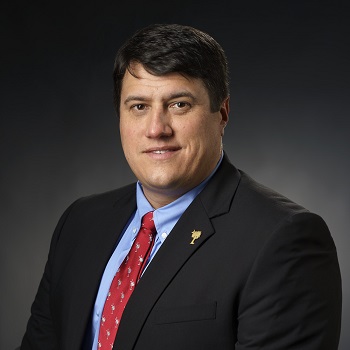 In his role as Program Coordinator, Bill administers the current Economic Development Programs at Santee Cooper, coordinates with the project managers and works with a variety of groups within and outside the company. These programs include Santee Cooper Rural Economic Development Fund, Santee Cooper Economic Development Investment Fund Category B Grants, Santee Cooper Development Investment Fund Category C Grants, among others.
Bill began working for Santee Cooper in 2011 as a Financial Analyst and has recently joined the Economic Development Team. Prior to that, he spent over 10 years working in industrial construction, where he became an expert in civil construction, industrial construction and construction management.
A native of Moncks Corner, S.C., Bill graduated from Charleston Southern University with a degree in finance and, following that, his master's in business administration. He represents the South Carolina First Congressional District on the South Carolina High School League Appellate Panel and served as chairman of the panel in 2014. Bill and his wife, Morgan, reside in Berkeley County, where they attend First Baptist Church of Moncks Corner.