Award-Winning Safety Performance: Santee Cooper Makes Training & Safety a Priority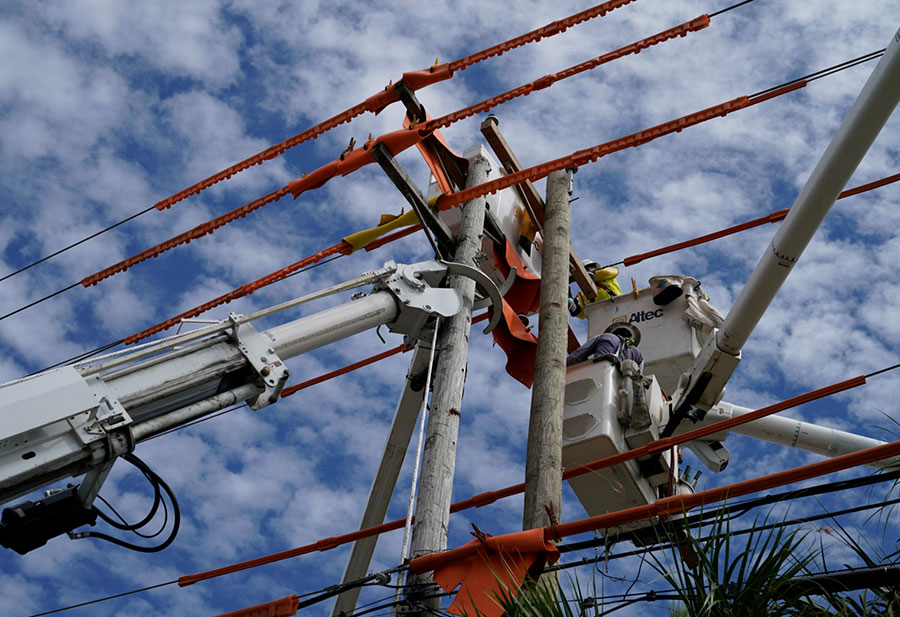 In a business like ours, safety has to be a way of life. Many of the jobs our employees do depend on a focus and dedication to safe work practices that can make the difference between life and death. And, every year, they prove they're equal to the task. For 2020, Santee Cooper earned second place in the American Public Power Association's Safety Award of Excellence.
The APPA Safety Awards have been held annually for the past 60 years to recognize utilities that place an emphasis on the health and safety of their employees. Nationally, 329 utilities entered the 2020 Safety Awards. They were placed in categories according to their number of worker-hours and ranked based on the most incident-free records during 2020.
Brian Wylie, Chair of APPA's Safety Committee and Director of Training & Safety at Electric Cities of Georgia, announced the award on March 24. "Designing and maintaining a top-notch utility safety program takes a lot of hard work and commitment. These utilities and their communities should be very proud," said Wylie.
Santee Cooper was also honored by the South Carolina Chamber of Commerce with an award for making safety a priority. The Chamber recognized us on March 25 for having a commendable Lost Workday Case Rate during 2020.
It's always a good thing to be recognized for a job well done, and these accomplishments are a representation of an exceptional year as 2020 tied for Santee Cooper's fewest number of recordable incidents ever. Jason Fugate, Senior Manager of Occupational Safety and Health, is pleased that Santee Cooper is recognized for safety excellence, but also understands the most important goal of all – making sure employees go home to their families every night.
"We will remain focused and continue to improve our safety results as we drive towards an incident-free workplace," said Fugate.
For more information about Santee Cooper's standard of excellence, our programs and how you can maintain electrical safety at home and at work, visit our website or call us today.