Introducing a Smart Program for Demand Response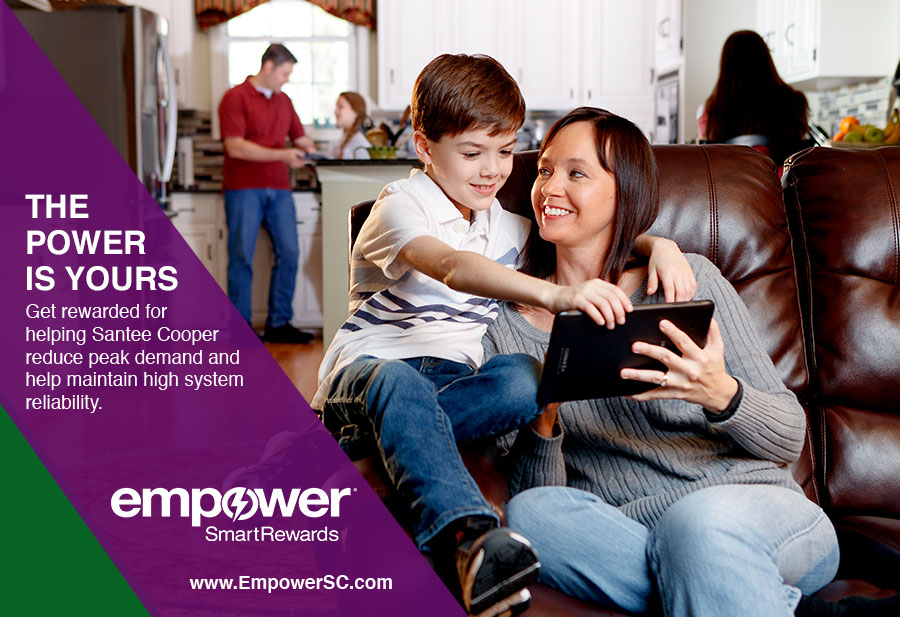 I've been fortunate enough to play a small part in the development of a new program we've recently introduced to our customers – Empower SmartRewards. SmartRewards is a demand response program that rewards customers for taking an active role in helping to manage periods of high demand on the electric system.
So, why have a demand response program? When everyone uses electricity at the same time, it can put a strain on the power grid. And, since we have to be prepared to meet the demand for that electricity at any time, we may need to purchase additional electricity on the market, which typically costs more than if we produced it ourselves, when demand is high. I explain this in a little more detail here.
SmartRewards helps reduce electric demand by managing the flow of electricity to participating customers' central heating and cooling systems and/or electric water heaters. This is made possible by the installation of a switch that will cycle the units on and off temporarily during periods of high demand or during system constraints.
SmartRewards is a great way to help reduce demand and help us maintain the reliability you've come to expect. But it's also a great way to earn some bill credits. You can earn initial bill credits for enrolling and having a switch installed, and then more every year for as long as you participate. There are a few options:
Electric water heater: $20 installation bill credit and $15 annual bill credit.
Central heating and cooling system: $30 installation bill credit and $25 annual bill credit.
Central heating and cooling system and electric water heater: $50 installation bill credit and $50 annual bill credit.
Due to the increasing dependency on electronic devices and other gadgets, demand response is going to be something we hear about more and more. You can get a jump start and participate in this easy program now. If you're interested, just call 833-493-1038 or visit scsmartrewards.com for more information or to enroll.