Fishing Safety Tips Everyone Can Use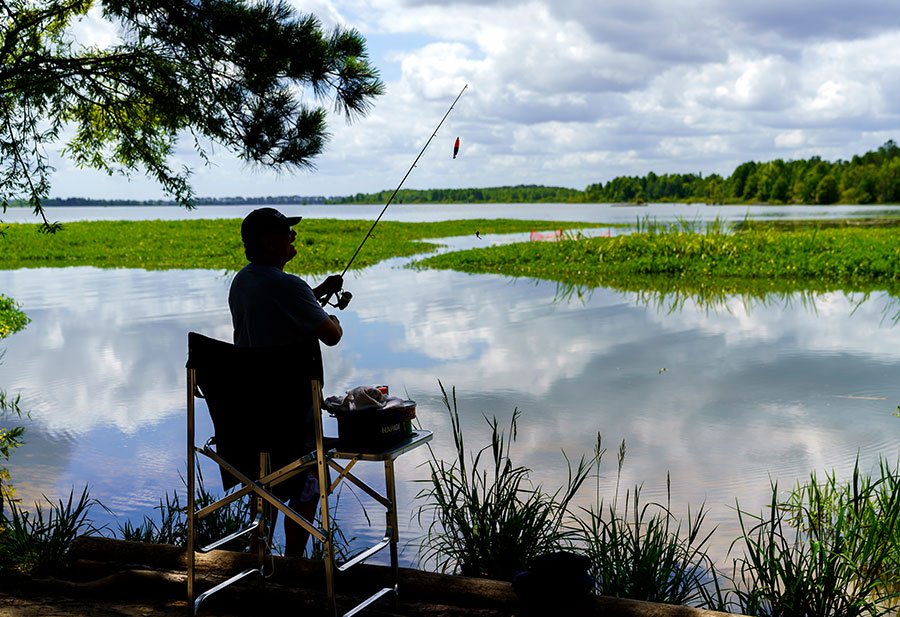 Last week marked the 80th year that Santee Cooper has been producing reliable electricity for the people of South Carolina. It all started back in 1934 when Governor Blackwood signed a bill to create the South Carolina Public Service Authority – Santee Cooper. Shortly after, Lake Marion and Lake Moultrie were created to power the Jefferies hydroelectric plant to serve rural South Carolinians.
These lakes provide much more than electricity. They also provide thousands of acres of land and water for people from all over to enjoy, and a big draw is the incredible fishing. People come from all around to fish these lakes and it's a favorite for locals as well. If you're one of the many casting a line on the lakes or the shore, it's important to practice safe habits before you head out.
Wear a life jacket – Regardless of how well you can swim, it's always a good idea to wear a life jacket around the water. The simple reason is they save lives. The water can be deceiving with strong currents or other things you can't see from the surface.
Fish with a friend – Having a partner with you when you're fishing is a smart decision – particularly at night. Having an extra pair of eyes and ears can help keep you safe when out on the water – and also confirm your stories about the one that got away.
Be aware of your surroundings – When you're casting or when you're moving your boat, be sure to check around you for other people or objects. There's a big difference between being hooked on fishing and being hooked while fishing.
Keep an eye on the forecast – Make sure you check the weather before you head out. It's important to stay dry and protected from the elements. And if it's sunny, don't forget the sunscreen and a hat, and consider wearing long sleeves. The water can reflect a lot of the sun, causing you to be more susceptible to burns. The CDC recommends a minimum of SPF 15, and it should be applied every two hours.
Don't forget the first aid kit – You never know when you'll need it, but you'll be glad you brought it along. There are a wide variety of first aid kits available to purchase, but at the very least, make sure you carry gauze, cleaning pads, aspirin or other medication, tape and scissors. Remember to check your supplies often and replace any products that have expired.
Follow the rules – Always know the regulations for the area you are fishing. They are there to ensure you have a fun and safe experience. Also, never fish where it's not permitted. Many areas are off limits to help not only protect you, but also the wildlife and vegetation.
Following these safe fishing tips can ensure a great time on the lakes. If you're planning on taking out the boat, visit our website for an extensive list of boating safety tips.