Some Generator Safety Tips for Hurricane Season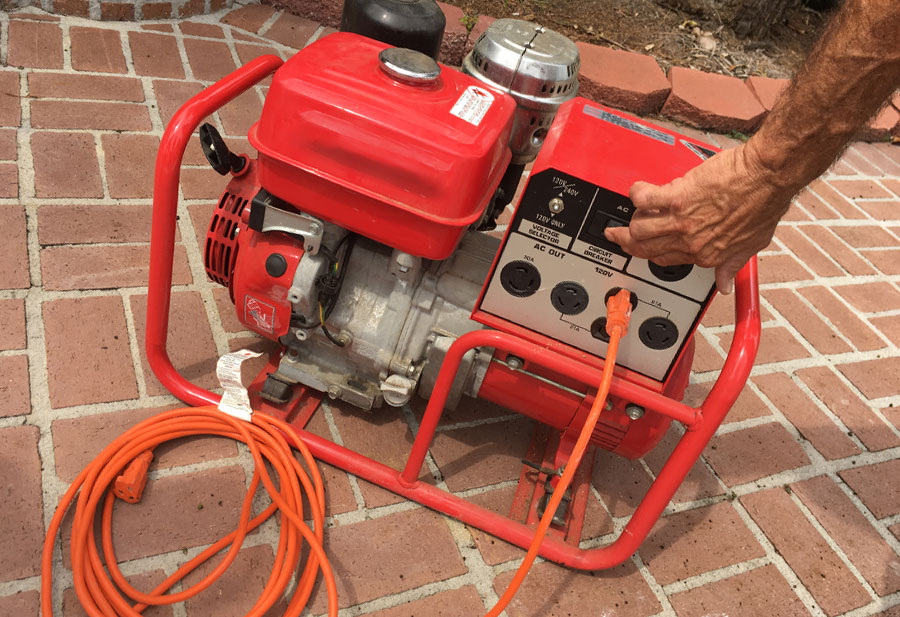 So, my dad has been trying to give me his generator ever since I moved to South Carolina. As a great procrastinator – well, some of the blame belongs to COVID – I have yet to make the trip and take him up on his offer.
Fortunately, the past two years have been relatively uneventful when it comes to severe weather and I've yet to lose power. But plenty of the natives have seen their fair share of serious weather and have learned first-hand the importance of being prepared.
For those of you who have generators, it's imperative that you use them responsibly and safely. Here are a few key home generator safety tips to help ensure you do:
Never run generators indoors – Generators can produce deadly levels of carbon dioxide in a short period of time, so it's important to only use them in a well-ventilated area. Don't use them in garages, crawl spaces or sheds and keep them at least 15 feet from open windows to prevent the exhaust from coming inside.


Never use a generator in wet conditions – The fact that generators produce electricity means they also pose a shock risk. Keep it on a dry surface and under cover – without operating it indoors. And be sure to dry your hands before touching it.


Never plug your generator directly into a wall outlet – This is called "backfeeding" and it's very dangerous. Not only does it bypass some of your home's circuit protection, but it also poses a serious electrocution risk to utility workers. If you do want your generator connected to your home's electrical system, call an electrician and have them install a transfer switch.


Never store fuel around your generator – Fuel is flammable and shouldn't be stored anywhere near a fuel-burning appliance. It also gives off harmful vapors so be sure to store it outside in an approved container.
Generators can be a lifesaver in the event of a power outage, but they can also be quite dangerous if you don't operate them properly. Considering hurricane season is just around the corner, I'm going to make that trip up to see my dad. Knowing him, he'll still have the manufacturer's instructions, which is always a good reference when you aren't sure what you're doing. For more electrical safety tips, visit our electrical safety page.