Be Prepared for Hurricane Season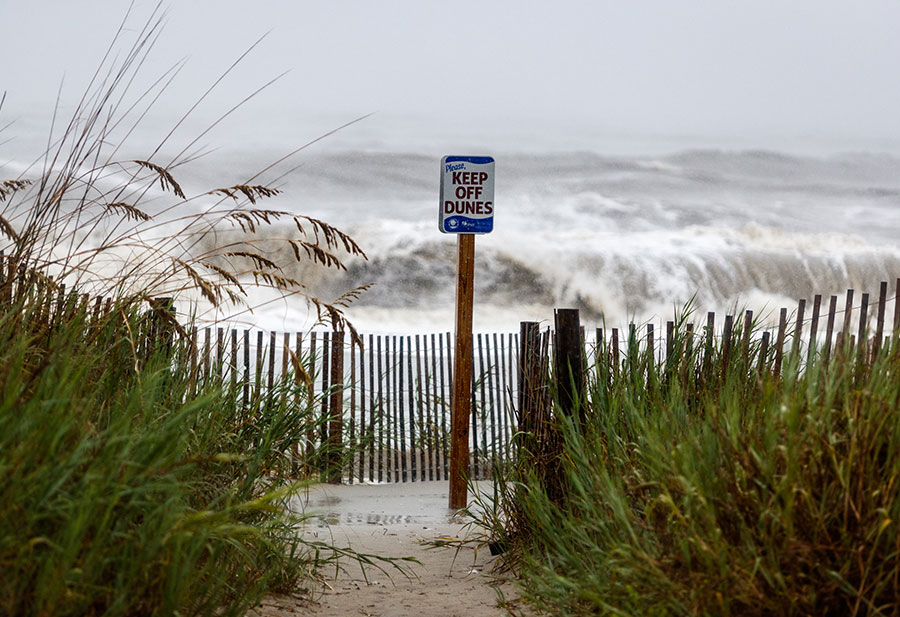 I love living here. The fact that I can be on the beach any day of the week at any time of the day is basically living a dream. This past weekend, I spent a solid three hours digging holes and swimming in the ocean, and my only regret was not wearing sunscreen. Now, as much as I love the ocean and living in the South, I accept the fact that it can't always be perfect.
Hurricane season starts on June 1, and every year I have to hear how my stepdad would never live that close to the shore for that reason alone. Well, that seems like a silly reason to deprive yourself of such a wonderful existence, particularly when there are plenty of ways to help protect yourself and your belongings if a storm is on its way.
Here are some things you can do to prepare:
Stock up on emergency supplies – If you live in an area that can be impacted by a hurricane, you should have a hurricane emergency kit. Include items like batteries, flashlights, non-perishable foods, a first-aid kit, portable cell-phone chargers, and plenty of water. These items are much easier to collect before a hurricane is in the forecast, so stock up today.


Batten down the hatches – If a major hurricane impact is imminent, there are things you can do to prepare your house. Seal outside wall openings like garden hose bibs and electrical outlets. Cut weak branches that could fall on your home. Install storm shutters or you can precut plywood panels for quick installation when the time comes.


Be prepared to evacuate – If the storm is predicted to be large and potentially destructive or life threatening, you may have to evacuate. Now that you've already prepared some supplies and have taken care of your property, you'll feel a little more comfortable going to a safer location until the storm has passed. You can find more information about evacuations at the South Carolina Emergency Management Division website.
Hurricanes and tropical storms are a part of coastal living. With a proper plan, you can be prepared for whatever they have in store. Find more tips and information on storms and hurricanes from our Storm Center.