Five Energy-Saving Tips for the Summer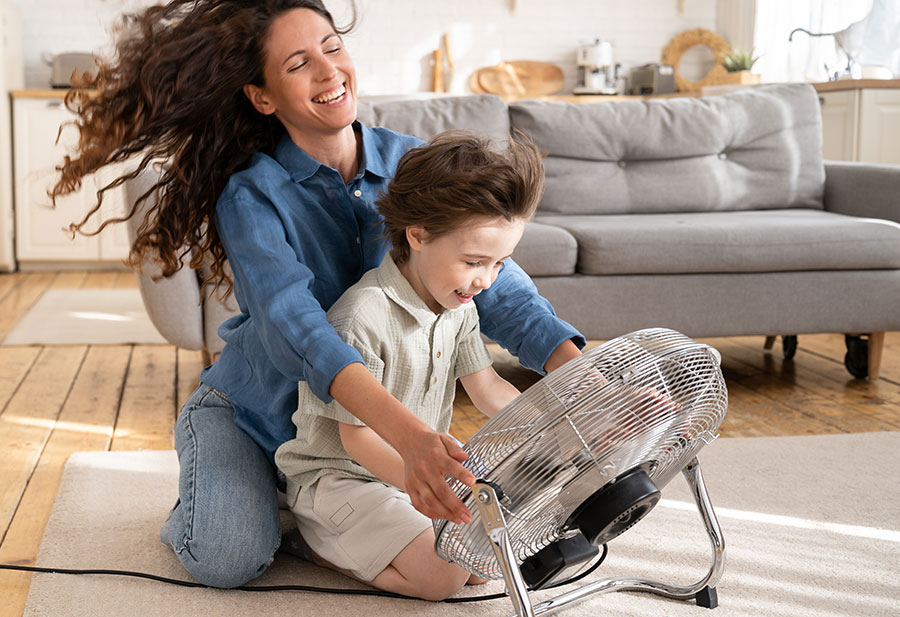 We may be in the middle of summer, but there's still plenty of time to start saving energy. Here are five easy ways you can help lower your electric bills this season:
Set the thermostat at a higher temperature during daytime hours – One of the easiest ways to save money on air conditioning is to set your thermostat to the highest comfortable temperature. Even better, get yourself a smart thermostat and let it do the work. We've got rebates for those!
Check your filters monthly during the cooling season – If they appear dirty, replace them with clean ones. A dirty filter will slow down air flow and make the system work harder to keep you warm or cool – wasting energy.
Ceiling fans create a wind-chill breeze that can make you feel cooler – If you're looking to save energy costs and keep your utility bills low during this sweltering summer season, consider using a ceiling fan in addition to AC set at a higher temp. Ceiling fans can make a room feel cooler by about 3 to 5 degrees if you are in the air stream of the fan. Just make sure you're running it in the right direction – counterclockwise in the summer – and turn it off when you leave the room.
Avoid using ovens and other cooking appliances that add heat to the home – Use a microwave. Microwaves work by tossing molecules around in a very controlled way, heating up food without adding much heat to the kitchen. Toaster ovens work, too. They're like mini ovens that can be used for baking and cooking.
Don't take for granted the things you can do to save energy every day – Sometimes it's the little things that save you big. Turn off lights when they aren't needed. Unplug chargers when they're done charging. Seek out energy-efficient products like LEDs and appliances. We've got rebates for those, too!
If you have any questions about energy savings or how to make your home more energy efficient, visit the EmpowerSC section of our website. EmpowerSC is loaded with information and programs to help you save money and make smart energy choices.