Stay Warm and Save Money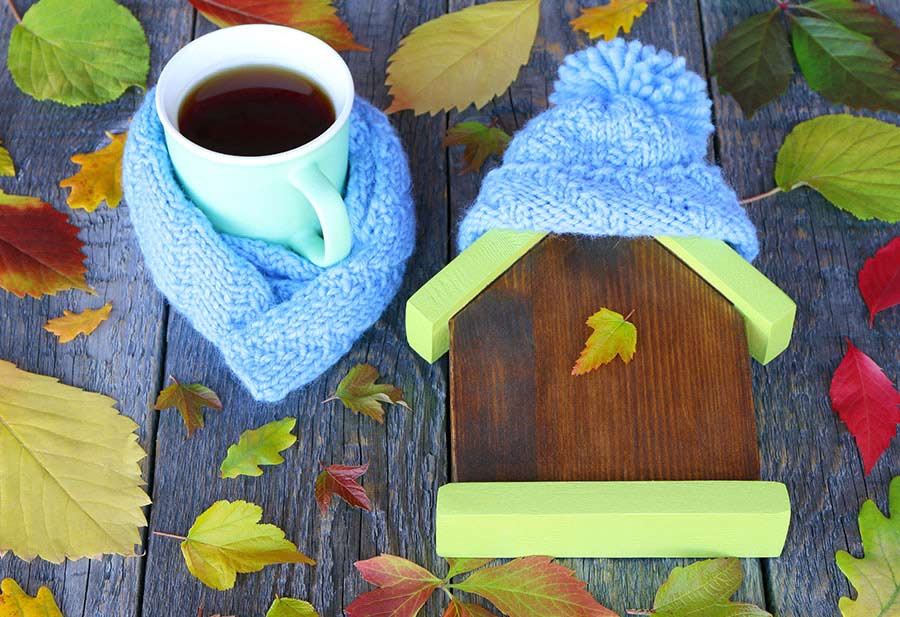 The trees are a little less green and the temperature was down into the 30s this past week. Summer is gone, and winter is well on its way, which makes this a great time to take some steps to save energy! There are easy things you can do around your home to make sure you're prepared for the months ahead.
Switch to LEDs – One light might not make much of a difference, but when you think of how many lights you have in your house, they add up quickly. Be sure to turn off lights you aren't using for a good start, but if you really want to save, try switching your incandescent bulbs to LEDs. They cost considerably less to operate, last a lot longer, and produce less heat.
Check your HVAC system – You should have your heating system checked by a licensed professional before the weather turns cold. A pro can provide valuable information to keep your system running smoothly and efficiently. You can also have them check your filters and change them if necessary.
Systems older than 10 years might be ready to replace. If you're in the market for a new one, Santee Cooper can help offset some of the cost with rebates!
Seal the gaps – You don't want cold air in or warm air to escape, so it's a great idea to check your windows and doors for gaps. These gaps can cause you to lose the air you've spent money to heat and that can increase your energy bill. Add weatherstripping or replace it if it's worn out. Other places to check are around your electrical outlets, chimney, and lighting fixtures.
Program your thermostat – Santee Cooper recommends setting your thermostat to 68 degrees in the winter. If that's a bit too chilly, bundle up with a hoodie, or sweater or even grab a blanket. We all have different needs, so set it as low as comfortable, but keep in mind that every degree you increase your thermostat can increase your energy bill.
Smart thermostats are a great way to control the temperature of your home from your smart device. You can even set them to be at certain temperatures at certain times of the day or days of the week. We offer rebates if you're ready to switch!
Saving energy doesn't have to take a lot of effort or cost a lot of money. Use these simple tips and you'll be on your way to a more energy-efficient home.