Start a Snowball Effect for Winter Energy Savings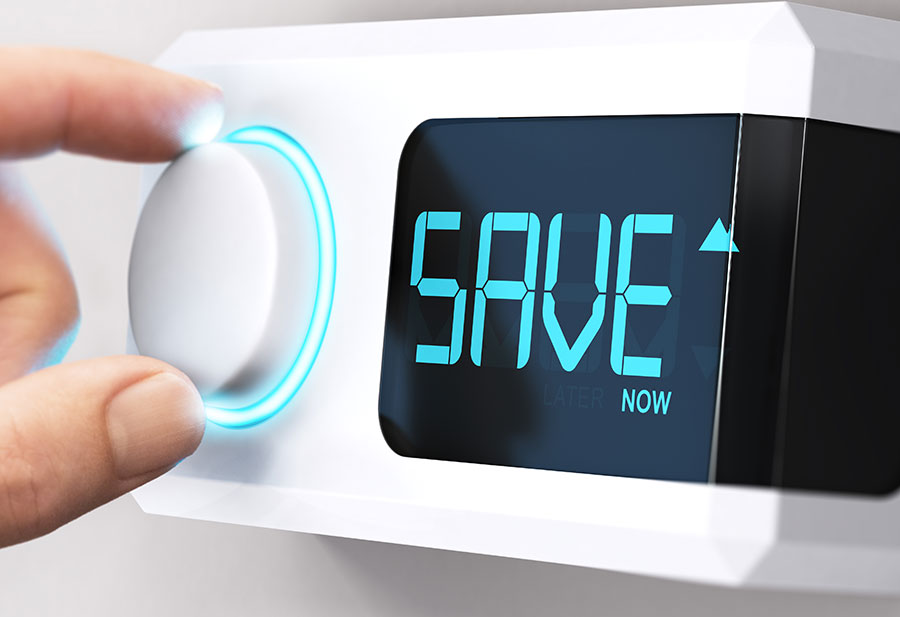 The best time to prepare for winter is before winter arrives. Unfortunately, we've already seen some wintery temperatures, but it's not too late to make some changes that will help save on energy and electrical costs. Follow these tips and you can stay cozy without wasting money:
Have your system checked out – If you haven't already, it's a good idea to have your heating and cooling system looked at by a professional. You should do this once a year to make sure it's operating effectively and efficiently. A professional can inspect, clean and/or repair your system and will likely be able to spot issues before they become expensive problems.
Check for gaps – If you walk by your doors or windows and notice a draft, you should seal those gaps with weatherstripping. If the cold air is getting in, the warm air is getting out. And, as my mom used to say: "We're not paying to heat the outside." Another sneaky place for air leaks is your electrical outlets. You can purchase outlet covers that are insulated and will eliminate the draft.
Install a programmable or smart thermostat – These modern thermostats can act as your own personal energy watcher. All you have to do is set them to lower the temperature when you aren't home and to bring it back up again before you return. Smart thermostats can even be controlled by your mobile device. We currently provide rebates of up to $50 for prequalified smart thermostats, so treat yourself!
Consider a home energy assessment – A home energy assessment can help you understand what is using energy and ways to improve your energy consumption. Santee Cooper's Energy Advisors are standing by to help you save energy and money. We'll be glad to make a House Call to find areas that need addressed, and we'll even give you an energy efficiency kit to help.
Switch to LEDs – Cold weather can wear on light bulbs, but LEDs can stand up to cooler temperatures better than their standard counterparts. Not only are they created to use less energy, but LEDs don't emit heat, so they won't be as affected by stark environmental changes like temperature. During the holidays, you can even use LED string lights to reduce the cost of Christmas tree and outdoor decorations.
These are just a few ways to keep your energy costs low during the colder months, Be sure to visit our website for more energy efficiency tips and rebates for qualifying equipment.